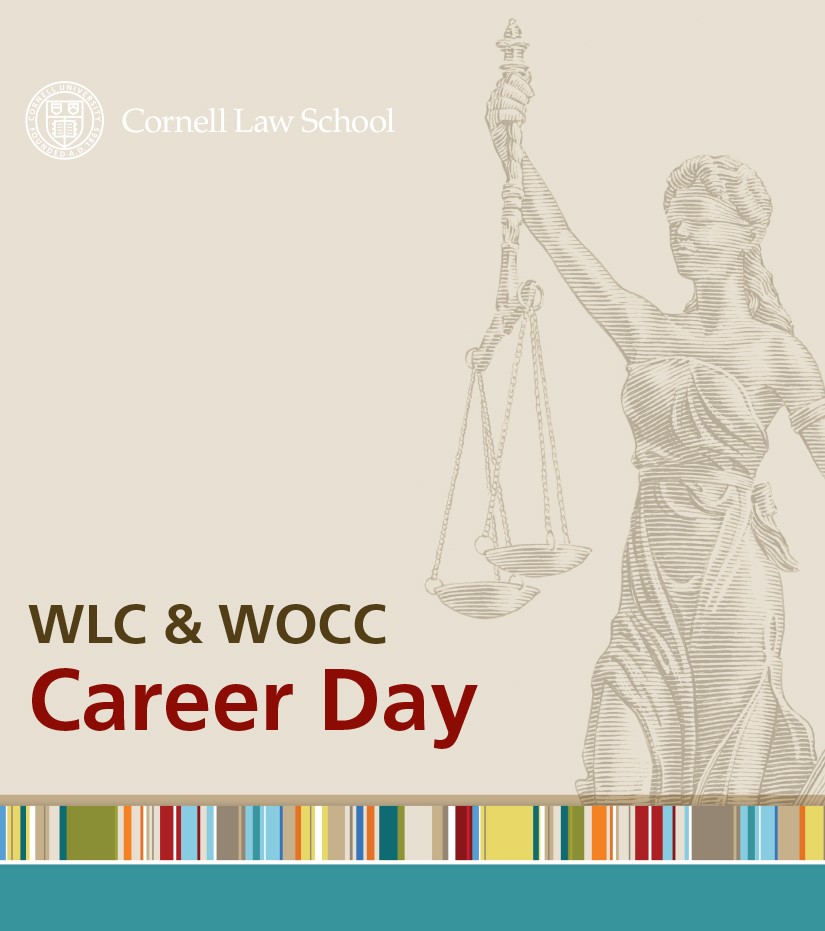 The Women's Law Coalition and Women of Color Collective are thrilled to be putting on our Ninth Annual Career Day from February 18-20. Career Day is devoted to building relationships among current Cornell Law women and women legal professionals who are Cornell alumnae! The event is full of great opportunities for Cornell Law women to connect with professionals in various legal areas through panel sessions, mock interviews, one-on-one networking, and socializing with the Mary Kennedy Brown Society. The list of panelists is very long and diverse this year—lawyers from Big Law firms, judicial clerks, and a broad scope of public interest attorneys will all be here.
5:00 – 6:00 PM
Women in Big Law
This panel will focus on the experience of female partners and associates at Big Law firms. We will focus on how the panelists have navigated careers in Big Law culture and their many achievements at their firms.
5:00 – 6:00 PM
Women in Public Interest
This panel will focus on the unique experiences of women in public interest and advocacy-driven careers, exploring the variety of potential career paths that exist in this field.
6:00 – 7:00 PM
Mary Kennedy Brown Society Networking Event
This networking event will feature alums who are members of the Mary Kennedy Brown Society.
5:00 – 6:00 PM
In the Chambers: Women in the Judiciary
This panel will focus on the experiences of female judges and clerks, looking at their career progression and decisions to become judges. 
Sponsors