To reserve a room with a Neatpad:
Step 1 – Press the "Reserve" button in the bottom right corner of the scheduler.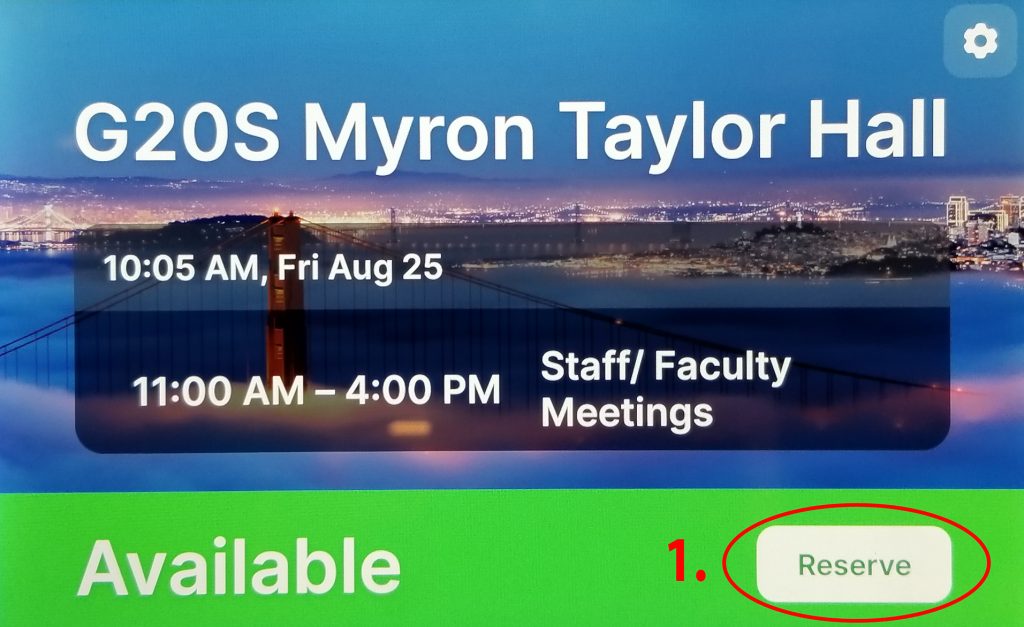 Step 2 – Choose the time of your reservation by moving/dragging the time block on the screen.
Step 3 – Enter the meeting name.
Step 4 – Press "Reserve" to complete the process.